Partners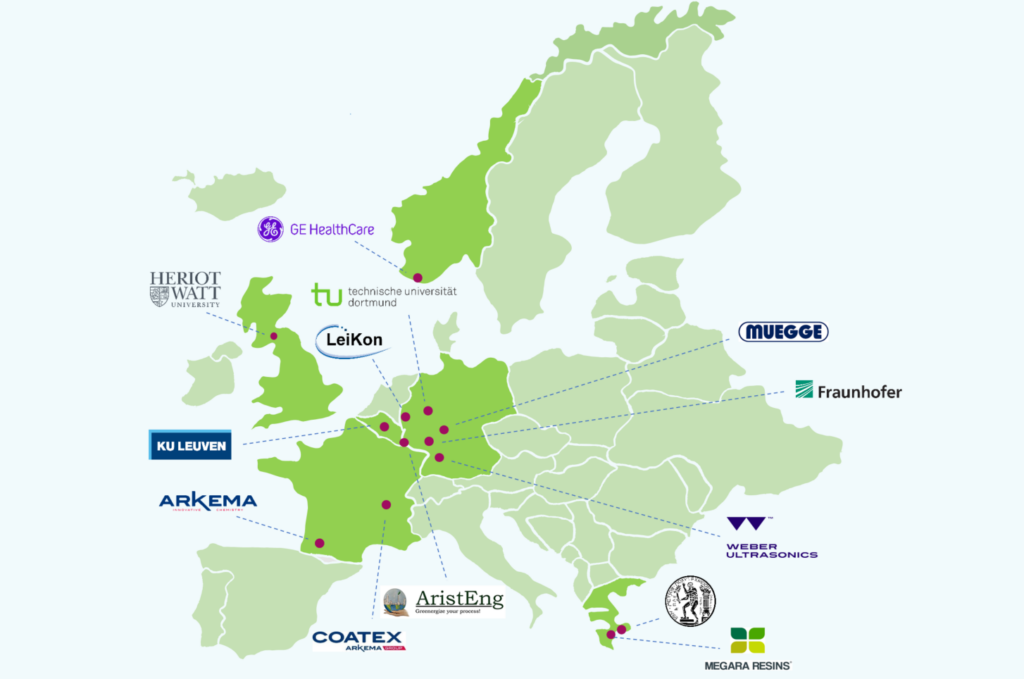 t
KU Leuven, Belgium, is one of the top universities in Europe, ranked #42 in Times Higher Education World University ranking (2022) and #1 in Reuters' Most Innovative University in Europe (2019-2022). The research group involved in SIMPLI-DEMO is the Process Engineering for Sustainable Systems (ProcESS) section in the department of Chemical Engineering Department, headed by Prof. Tom Van Gerven.
ProcESS is dedicated to contribute to sustainable chemical processing by developing intensified and integrated flow sheets using continuous reactors and separators with alternative energy forms. For this project in particular the research group is focusing on process intensification by the use of ultrasound for the processing of viscous fluids and thick suspensions in extruders and oscillatory baffle flow reactors, following both an experimental and modelling approach, with the aim to achieve higher materials and energy efficiency.
Tom Van Gerven has been involved in several previous European projects within the FP7 and Horizon2020 frameworks, and he has coordinated two MSCA-ITNs and 1 Horizon2020 project (i.e. SIMPLIFY).

TU Dortmund University, Germany, is a leading German Technical University with particular strengths in chemical engineering and in the operation of chemical processes.
The Laboratory of Process Automation Systems, headed since 2020 by Prof. Sergio Lucia, focuses its research on the interface between automatic control, numerical optimization and machine learning with the goal of enabling the sustainable and efficient processes of the future. Within this project, the Laboratory of Process Automation Systems focuses on the automation, model-based control and monitoring of innovative processes to achieve a high product quality and energy efficiency.
The Research Support Services Team at TU Dortmund is responsible for the project management of SIMPLI-DEMO. The office supports scientists in planning and executing European research project as well as in dissemination, exploitation and innovation management. The Research Funding Unit itself actively solicits projects and grants to support its various mission areas.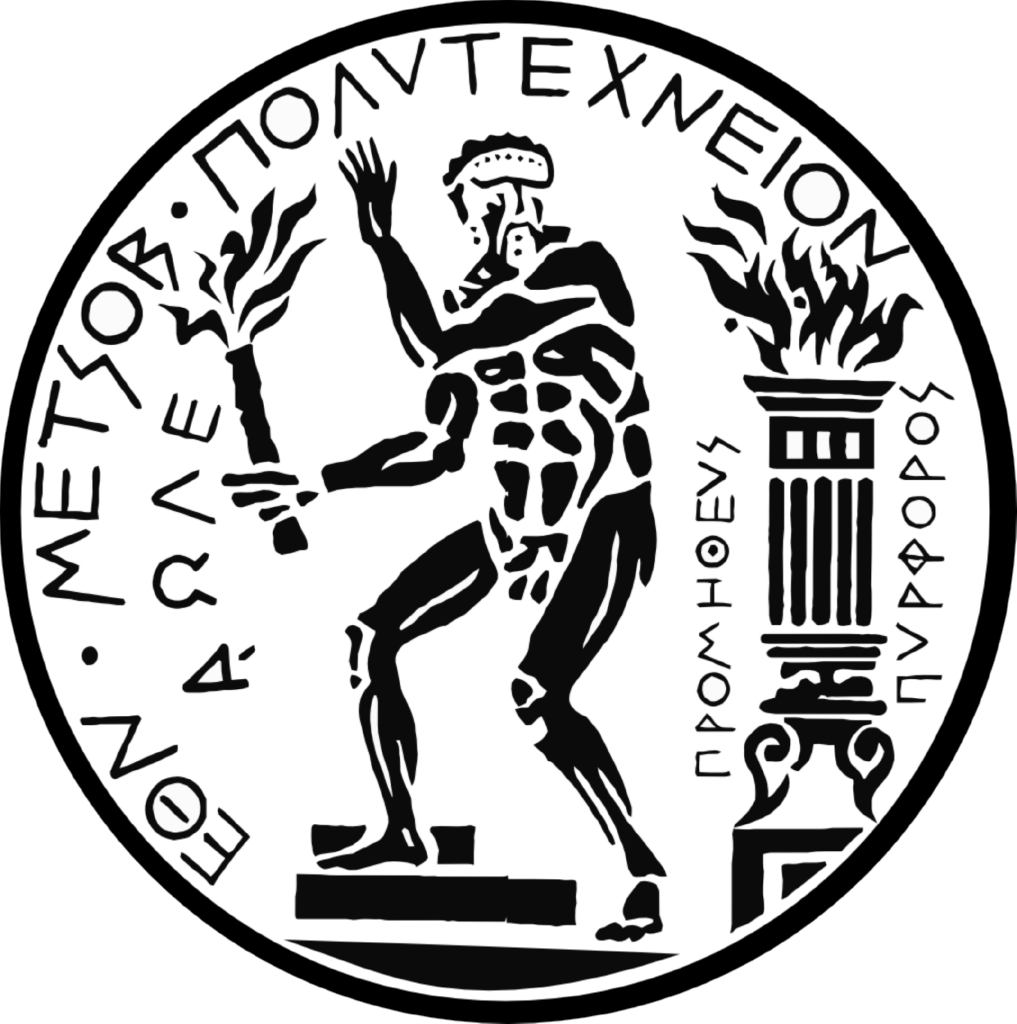 National Technical University of Athens (NTUA), Greece, is among the oldest higher education institutions of Greece and the most prestigious among engineering schools. Applied Chemistry has deep historical roots in the teaching and research activities starting with the foundation of NTUA in 1836.
The main research activities of the Laboratory of Chemical Process Engineering at NTUA (CPEL) focus on processes for production of high quality fuels, bulk and fine chemicals as well as on environmental protection processes using process intensification principles and technologies. The researchers at the CPEL will focus on parametric studies on the effects of microwaves for the case-studies of extrusion and microparticle crystallisation (led by Prof. Georgios Stefanidis).

Fraunhofer-Gesellschaft, Germany, is the world's leading applied research organization. Fraunhofer Institute for chemical Technology ICT & Institute for structural durability and system reliability LBF will be involved in SIMPLI-DEMO research.
The Polymer Engineering department of the Fraunhofer institute for chemical technology (ICT) works in the whole process chain of thermoplastic processing, developing new processes and materials. With broad range of analytical techniques the department of material analytics and characterization is supporting the developments driven in SIMPLI-DEMO by obtaining a deep understanding of the produced materials.
The R&D expertise of Fraunhofer Institute for Structural Durability and System Reliability (LBF) is primarily addressed towards products and processes in the fields of polymer technology from synthesis in reactive extrusion to material characterization, testing and quality assurance. Furthermore, intensive research activities in the field of polymer chemistry, modification, assembling and degradation of polymer systems and interaction of different components in compounding processes have been undertaken.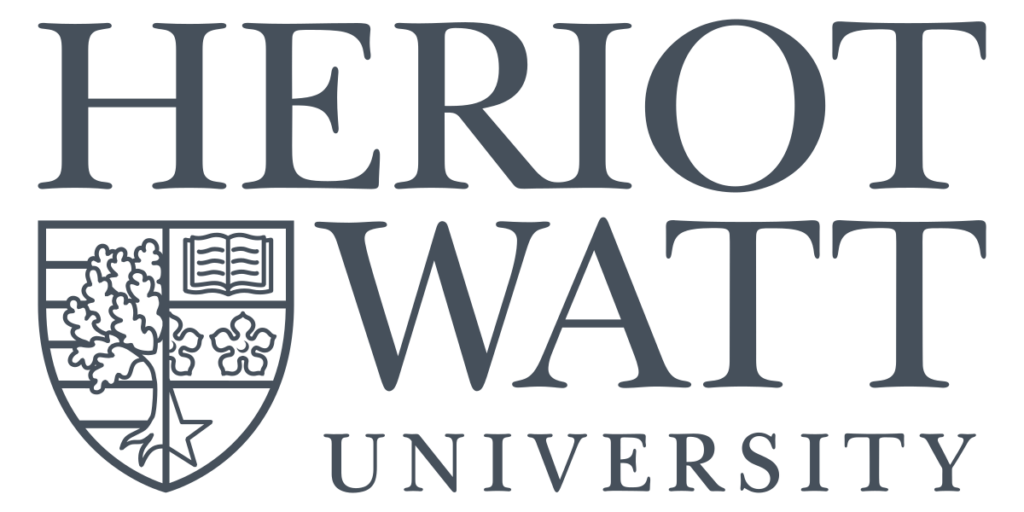 Heriot-Watt University (HWU) is a global, research-led university with more than 27,000 students from 160 countries across five campuses in Edinburgh, the Scottish Borders, Orkney, Dubai and Malaysia. 86.8% of HWU's research is classed as world-leading and internationally excellent in the Research Excellence Framework 2021 – the UK's system for assessing the excellence of research in UK higher education providers. Heriot-Watt was founded in Edinburgh in 1821 as the world's first mechanics institute, was named after Scottish engineer and inventor James Watt and Scottish philanthropist and gold-smith George Heriot. The Research group of Centre for Oscillatory Baffled Reactor Advancement (COBRA), led by Prof. Xiong-Wei Ni, is involved in SIMPLI-DEMO.
COBRA pursues the excellence in scientific research and technological applications in multiphase processes utilizing novel oscillatory baffled reactors. The central theme of the strategic research in COBRA is to understand what controls particle, bubble and droplet size in a given reactor environment and to facilitate best fluid mechanical conditions, regimes and reactors in order to achieve the designed outcomes.
Xiong-Wei is a Fellow of the Institute of Chemical Engineers, UK, a Fellow of the Royal Society of Chemistry, UK and one of the two UK representatives in Process Intensifi-cation in the European Federation of Chemical Engineering. He has over 20 years' research experience and is a world-renowned expert in the science and technological applications of oscillatory baffled reactors (OBR). Xiong-Wei has previously involved in three European FP7 projects, and many research grants from the Engineering and Physical Sciences Research Council, UK and the Biotechnology and Biological Sciences Research Council, UK.

GE Healthcare, Norway, is the $17.7 billion healthcare business of GE (NYSE: GE). As a leading global medical technology, pharmaceutical diagnostics and digital solutions innovator, GE Healthcare enables clinicians to make faster, more informed decisions through intelligent devices, data analytics, applications and services, supported by its Edison intelligence platform. With over 100 years of healthcare industry experience and around 48,000 employees globally, the company operates at the center of an ecosystem working toward precision health, digitizing healthcare, helping drive productivity and improve outcomes for patients, providers, health systems and researchers around the world.
GE Healthcare is the world's leading supplier of contrast media, used to support patient imaging procedures in 130+ countries globally. All stages of its contrast media manufacturing, from development of Active Pharmaceutical Ingredient (API) to finished product, are managed entirely by GE Healthcare, adhering to current Good Manufacturing Practices.
The 100-acre Lindesnes site in southern Norway, has been operating since 1974 and employs 450 people, who use multiple chemical pharmaceutical processes to convert iodine into finished API. Iohexol and iodixanol API are used in over 100 million patient doses of GE iodinated contrast media annually, equivalent to three patient procedures every second.
Continuous improvement of our chemical processes is essential. An important part of this is continuous processing. Over years we have collaborated with Professor Xiong-Wei Ni at Heriot-Watt University on continuous crystallisation, and through this we get involved in the SIMPLI-DEMO project.

Coatex, France, is one of the world's leading producers of rheological additives for aqueous formulations. The chemistry of these additives is based on low to medium molecular weight polymers. Dispersing agents, used to lower the viscosity and stabilize formulations or slurries, are usually produced by free radical or controlled radical polymerization of acrylic monomers.
Thickening agents, used to control the rheological profile of waterborne products, can be obtained either by emulsion polymerization or by polyaddition/ polycondensation. These high performance additives are used in a wide variety of applications, including mineral processing, paper industry, coating industry, home and personal care industries.

Megara Resins, Greece offers its customers advanced and diverse products and technologies for surfaces with an emphasis on environmentally friendly products such as powder coating resins, rosin dispersions, alkyd resins, water-based acrylic dispersions, and unsaturated polyester resins. Megara Resins is strengthening its foothold in important markets of the future, by investing in growth and modernization in its production sites.
Megara Resins manufactures and markets a wide range of chemicals for the paints & coatings, adhesive and construction, as well paper & packaging, printing inks, automotive, food and pharma industries. These include products for industrial and architectural coatings as well as rosin based and other synthetic resins for the paint, adhesive, paper and construction industry.
Megara Resins was established in 1961 and has initially functioned as a unit which produced gum rosin and turpentine from Greek crude gum. Over the decades, the company has developed into a performance leader in the chemical industry. In 2011 Megara Resins started the production of saturated polyester resins and additives for Powder Coatings. Three years later, in 2014, Megara Resins established company AKFA, via the acquisition of the manufacturing facilities of former Interchem/Neochimiki plant.

ARKEMA, France, is an affiliate of the Arkema Group which is a major chemical company with 16 Research centers in the world, 7 of them in France. Arkema offers a range of solutions in the science of materials structured around three growth platforms with strong synergies: adhesive solutions, advanced materials and coating solutions.
The Arkema Group is counting on a strong R&D and an Open Innovation strategy in order to develop new materials and bring them to fruition. Their work revolves around 5 R&D platforms including Lightweight materials and design, New energies and natural resources management.
Arkema is a world-renowned player in molecular sieves (zeolites) with its registered trademark Siliporite®. Arkema operates two molecular sieves production plants (in France and in Poland). The involved research center in Lacq, France, has a focus on process intensification processes, especially for zeolite synthesis, and has contributed to previous European projects within the Horizon2020 framework (i.e. COSMIC, SIMPLIFY).

AristEng S.à r.l., Luxembourg, is an engineering consulting firm (SME) which provides tailormade and fit-for-purpose engineering services to clients of diverse background, namely industry, research institutes, universities, and project consortia.
AristEng S.à r.l. has been awarded by Luxinnovation, who is the national innovation agency of Luxembourg, as the most successful newcomer SME in Luxembourg for 2022 in the framework of Horizon Europe calls, attaining 60% success rate.
By linking research, experimental results and real production line data with process design and process synthesis principles, AristEng S.à r.l. performs detailed techno-economic evaluation and environmental impact assessment of novel processes and new products at any phase of the project development: from embryonic lab-scale concepts to mature industrial-scale facilities.
The company employs suitable simulation tools and apply solid and well-established methodologies to realize significant cost and energy-demand reduction in tandem with assessment of the overall environmental impact. Moreover, AristEng S.à r.l. has access to various experimental and lab infrastructure of their partners and scientific collaborators which can be directly used when needed. This brings versatile benefits when it comes to developing, proving and validating novel concepts of low/medium technology readiness level (TRL1-TRL4).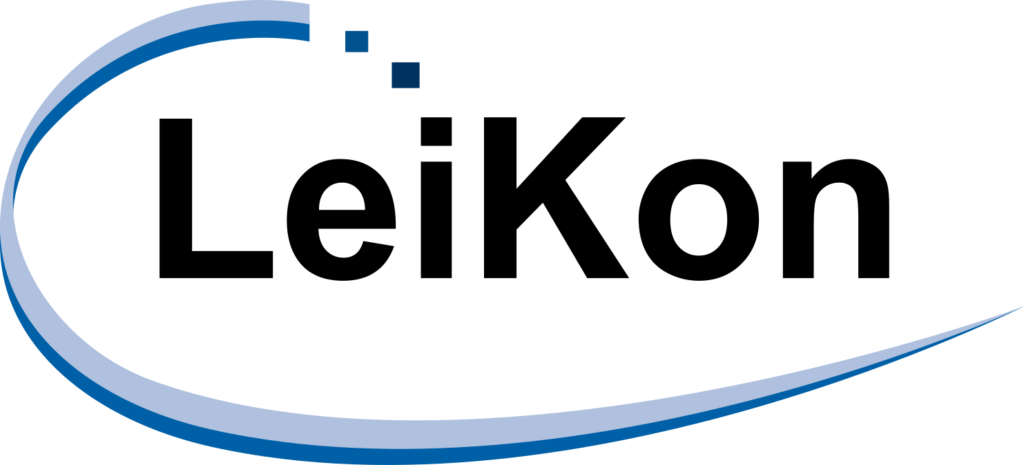 LeiKon, Germany supports partners in the process industry in the design and planning of investments in automation technology and production-related IT systems. The com-pany has versatile experience in national and international projects. The focus of the company's expertise lies in different process industry sectors, such as Chemical and Petrochemical Industry and also in public domains like Water and Wastewater Treatment Plants. LeiKon GmbH is member of German and international standardizations groups like DIN/DKE, NAMUR and VDI.
LeiKon supports industrial suppliers in the implementation and commissioning of auto-mation technology solutions and in the realization of end-to-end system integrations both along the value chain of a company and along the life cycle of a process technology plant.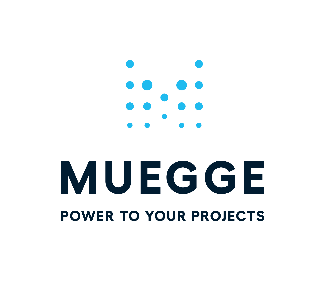 MUEGGE, Germany, has become one of the leading international manufacturers and suppliers of microwave power systems for advanced industrial heating and microwave enhanced plasma applications today. The company, located 60 km south of Frankfurt/ Main (Germany), is well situated to access all areas globally and within Europe.
The ISO 9001:2015 certified organization encompasses corporate and manufacturing facilities on an area of 5500 m2 devoted to development, design, production, service, and support. Field offices and partner companies are in Italy, in the USA, in Japan, in Taiwan and in China, providing international field service and technical support. Since October 2020, MUEGGE is part of the investment group HQ Equita.
Having already participated in the previous European projects InnoREX (FP7) and SIMPLIFY (Horizon 2020) as technology provider for industrial microwave heating tech-nology, MUEGGE will design, develop and set up customized industrial microwave heat-ing solutions for targeted injection of microwave energy into automated modular reactive extrusion systems and into automated modular continuous oscillatory baffled reactor (COBR) systems for energy efficient synthesis of polymers, zeolites and active pharma-ceutical ingredients (API), respectively, in SIMPLI-DEMO project.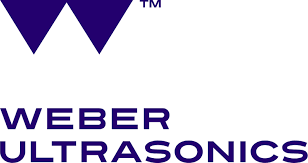 Weber Ultrasonics AG, Germany, is a leading international technology company in the field of ultrasonic. The activities are the development, production and marketing of solutions and components for the industrial use of ultrasonic technology. The business areas focus on cleaning, welding and cutting with ultrasound and include special applications.
Since its foundation in 1998, Weber Ultrasonics has been deepening ultrasonic expertise and actively developing possibilities and processes. The company records more than 55 patents and patent applications. Together with numerous product innovations, they make a significant contribution on the way to the most efficient, precise and process-safe sound.
The product range for cleaning applications includes ultrasonic plate, submersible and rod transducers, ultrasonic flow reactors for wastewater treatment and biogas processing and more. For ultrasonic welding and cutting applications, Weber Ultrasonics develops and manufactures high-quality components like transducers, sonotrodes, and ultrasonic knifes as well as customer-specific machines and devices.
The heart piece of the portfolio are ultrasonic generators, which are as all products designed and produced in Germany. The available frequencies for industrial cleaning range from 25 kHz to 1 MHz with an output power up to 3 kW and for plastic welding and cutting from 20 to 40 kHz with output powers up to 5 kW.